Primer on Polar Warming and Implications for Global Climate Change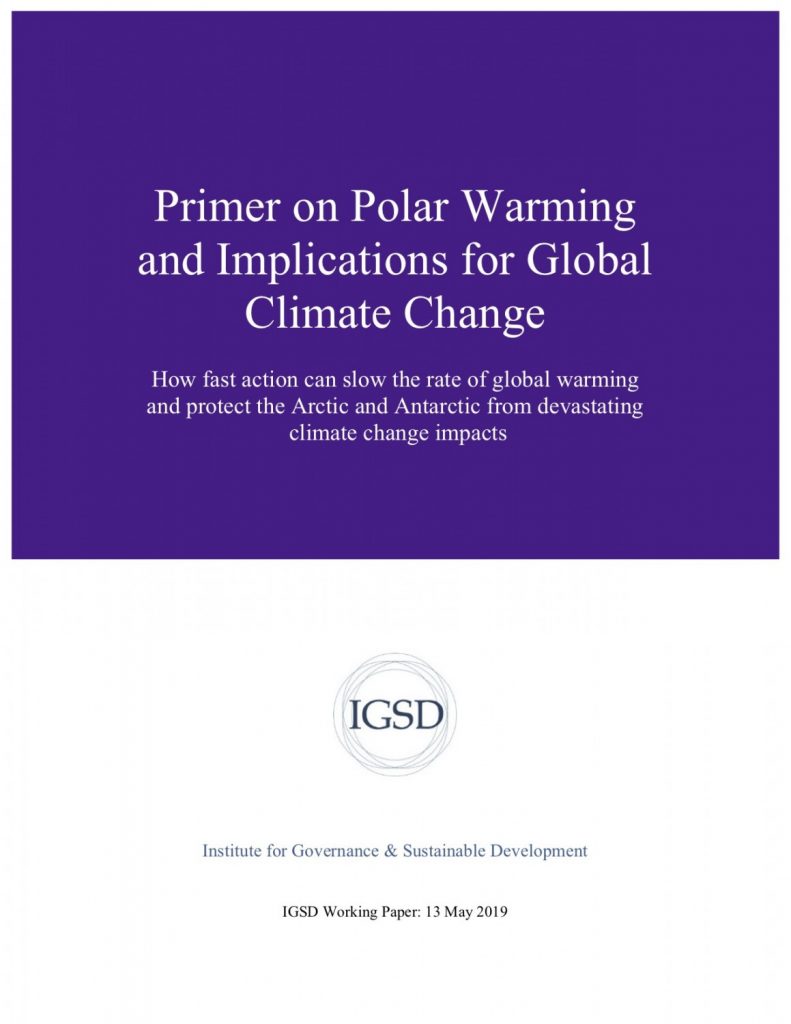 May 2019
Summary
This Primer covers the present and future impacts of climate change on the Polar Regions and what solutions and resources are available to slow the progression of climate change. The Primer discusses observations of recent warming as well as tipping elements and impending tipping points particular to the Polar Regions before a thorough discussion of the present observations and future projections for Arctic sea ice, permafrost, and the ice sheets of Greenland and Antarctica. The Primer also relates potential solutions to combat climate change, especially in the crucial near-term given the proximity to some tipping points. Furthermore, the Primer includes discussion of existing laws and policies as well as organizations and collectives working to protect the vulnerable Polar Regions.
Primer on Hydrofluorocarbons (HFCs)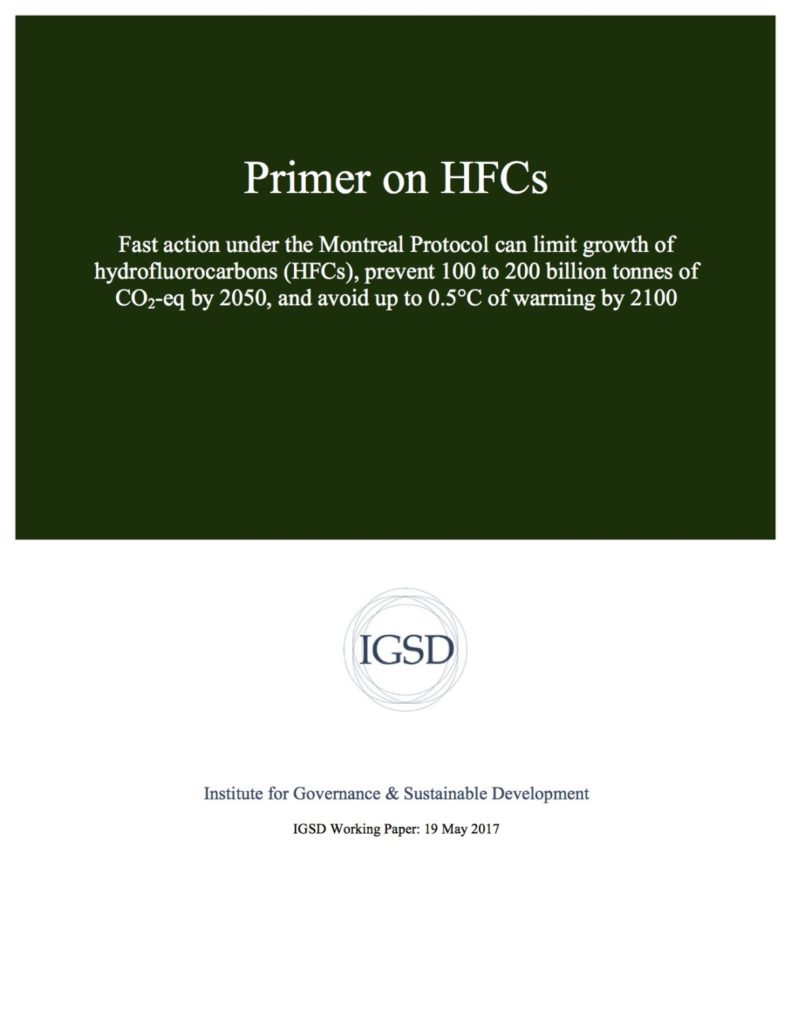 January 2018
Summary
With the passage of the Kigali Amendment to phasedown HFCs in October 2016, the HFC Primer now serves as a record of this nearly decade-long process and details the actions of states, industry, and international community as they worked to create and adopt the Kigali Amendment.
Primer on Energy Efficiency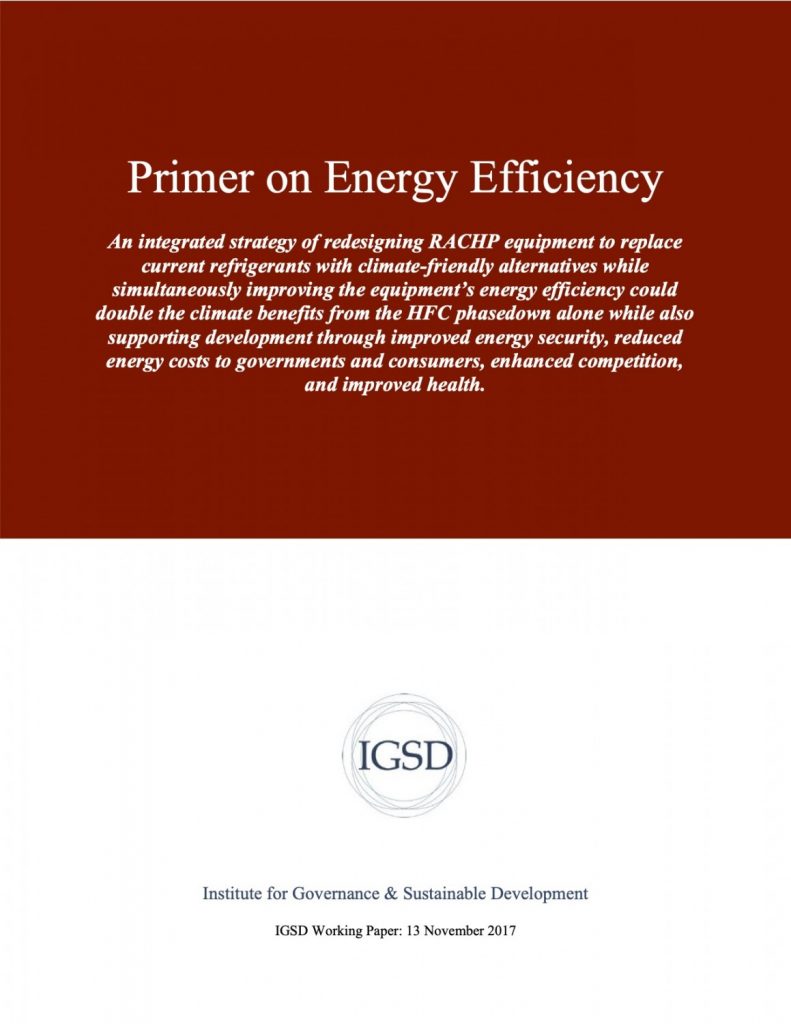 November 2017
Summary
This Primer details the benefits of improving the energy efficiency of cooling technologies as complementary and integral to effectively fulfilling the commitments and objectives of the 2016 Kigali Amendment of the Montreal Protocol. This Primer defines efficiency metrics; describes policies, tools, and programs that effectively move markets towards more efficient equipment; and provides examples that can be replicated globally. Furthermore, this Primer recommends strategies to ensure efficiency is at the core of the refrigerant transition. The audience for this Primer includes: government officials implementing the Kigali Amendment, as well as those responsible for national energy efficiency plans and actions, non-governmental organizations (NGOs) seeking to maximize environmental and consumer benefits, and companies developing and deploying new cooling solutions.
U.S. Climate Action Plan Supplement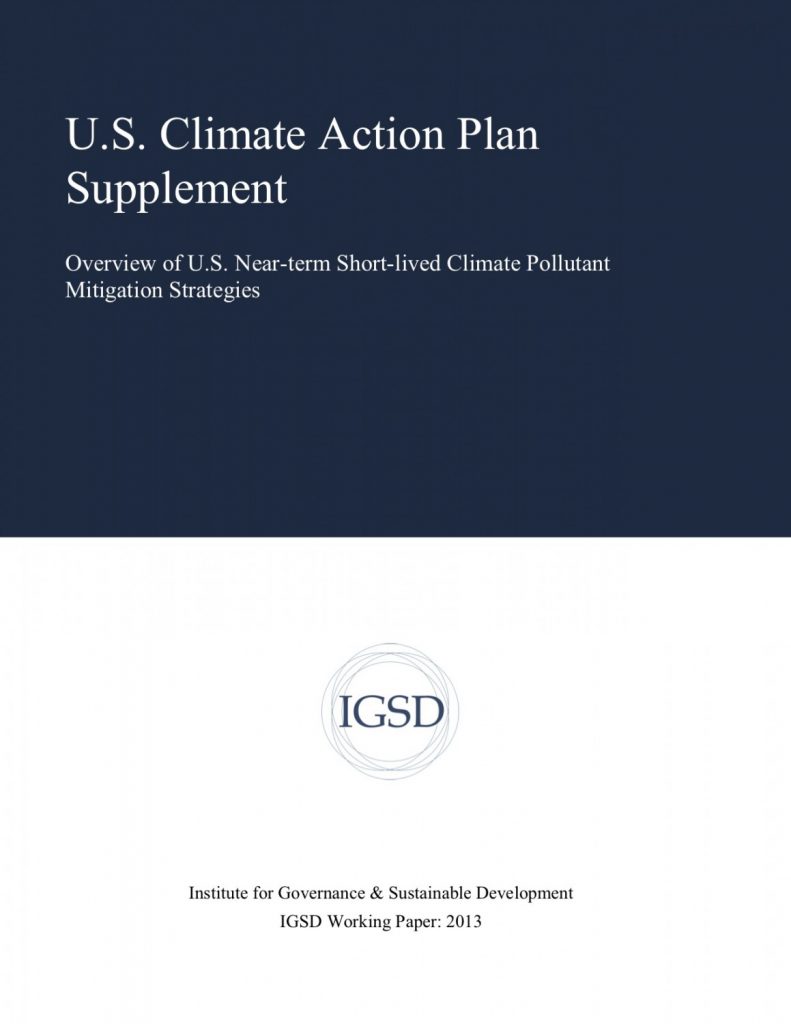 January 2014
Summary
President Obama recognized the importance of addressing SLCPs in his Climate Action Plan, announced on June 25, 2013. In addition to the measures outlined in the President's plan, the U.S. has a number of other opportunities domestically to achieve rapid, low-cost reductions in SLCPs using a combination of Executive Orders and other existing authorities, as well as procurement policy, voluntary industry agreements, public-private partnerships, and other strategies described here.
Primer on Short-Lived Climate Pollutants (SLCPs)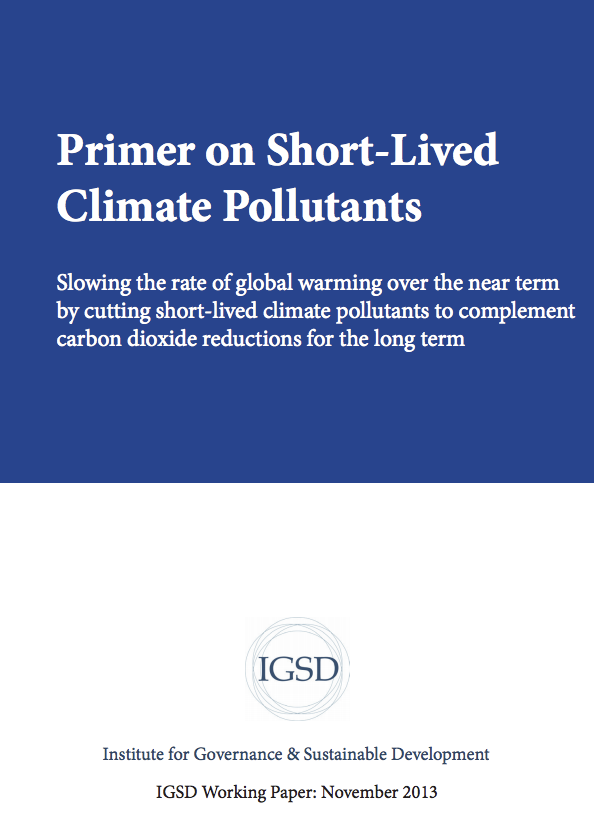 November 2013
Summary
Slowing the rate of global warming over the near term by cutting short-lived climate pollutants to complement carbon dioxide reductions for the long term.